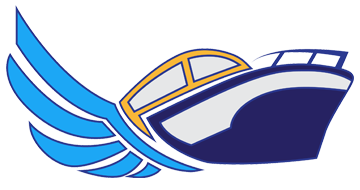 Terms & Conditions
---
1) Definitions
"Guests", "passenger"," you", "your" and "yourself" means any person, carried or to be carried in a speedboat with our consent.
"Ticket" means the passenger ticket and baggage.
"Terms & Conditions" means these Terms and Conditions of Carriage.
"We", "our", "ourselves","us" and "Carrier" means Merang Jetty.
"Website" means the site www.merangjetty.com provided by us for the purpose of Passengers making online bookings and to access information about us.
2) Fares and Prices
Adult fare applies to all passengers 12 years old and above.
Child fare applies between 2 to 12 years old.
Infant below 2 years no charges.
3) Bookings & Availability
Bookings may be done through our website up to 1 day before departure and is subject to availability.
Passengers are required to print the Confirmation Ticket and present it during check-in.
Walk-in and same day bookings may be made through our counter and it is subject to availability.
4) Cancellation Policy
Cancellation in 6 Days or More before departure - 90% (Online Banking) or 85% (Credit Card / PayPal) Refund only. 5 Days or less - Non-Refundable
At any time after a booking has been made, we may change our schedules and/or cancel, terminate, divert, postpone, reschedule any trip where we reasonable consider to be justified by circumstances beyond our control or for reasons of safety or security. In the event of such trip cancellation, we shall at our option, either:


Reschedule on the next available ferry departure without additional charge; or
Offer to refund your ticket;
5) No Shows & Refunds
Passengers who fail to check-in for the collection of boarding pass before 45 minutes to departures from Merang Jetty and Island's Jetty will be classified as "No Show".
For "No Show" cases, the unutilised ticket automatically lapses and is void. No refund, amendment or re-issuance of ticket will be allowed.
All claims for refunds will be subject to applicable administrative charge per person or per booking total amount.
No refund will be given for cancellation made 5 days before departure date and for "No-Show" bookings.
Refunds will be processed after your intended departure date & will be paid either by cheque or on-line banking. There will be no over-the-counter refund.
6) Check-in & Boarding
Passengers are advised to check-in, and collect boarding passes at Merang Jetty Counter or Island Check Point Ticketing Counter at least 1 hour 30 minutes before departure time.
On check-in, present your confirm booking ticket.
Even if you hold a confirmed reservation, you may be denied boarding and your seat may be given to other passengers if you do not check-in latest 40 minutes before departure time.
Passengers who check-in after the cut-off time will be classified as "No Show". Thereafter, company reserves the rights to cancel all confirmed seats.
Passengers who miss their intended departure will have to purchase new tickets on the next departure time (subject to seat availability).
7) Others
There will be jetty surcharge at RM1.00 and Marine Park Conservation charge RM5.00 for Malaysian(IC) and RM30 for foreigner (non-Malaysian) * Pay at jetty.